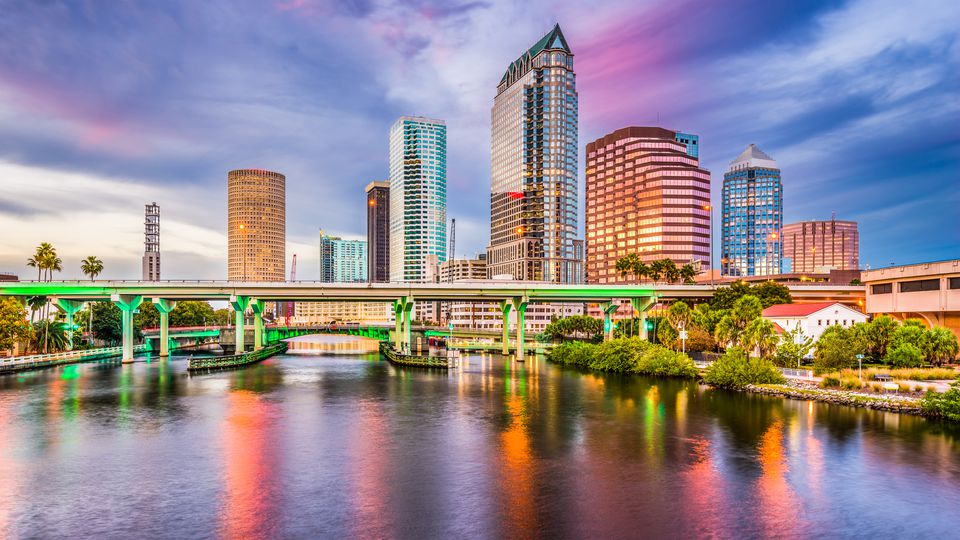 JustProtect was founded in 2017 and has been headquartered in New York City since day one! After 12 years of being in the Big Apple, our CEO & Founder decided to make Tampa, Florida our second home!
Watch our backstory as told by Vikas here:
Why did JustProtect decided to expand from Manhattan to the Tampa Bay area?
On August 2018, we were accepted to the inaugural cohort of DreamIt Venture's Securetech program, partly financed by start-up investor and owner, Jeff Vinik of Tampa Bay Lightning. The kick off took place at Armature works... the investment and commitment to the start up community was obvious!
By January 2019, Vikas had been introduced to Lakshmi Shenoy, Embarc Collective's CEO and was subsequently invited to Synapse, which is where he met startup and enterprise customers, as well as leaders from local community groups such as TIE and the Tampa Bay Wave.
It was obvious that Tampa, and the broader Florida region was where JustProtect's target customers, publicly traded, financial services or healthcare companies were running their operations from.
Aside from the business connections, JustProtect is committed to ensuring that employees can grow professionally while maintaining a quality of life.
What's Next For Us?
The JustProtect team is ready to demonstrate it's value to local enterprise customers as well as network, and partner with, local cybersecurity firms, as well as work with other B2B startups in Tampa Bay.
We will be taking space in downtown Tampa at Embarc Collective, but until that is finished, JustProtect will be working out of Industrious, the coworking space in which Embarc Collective currently resides.
Everyone on the JustProtect team is so excited about the journey so far, so we can't wait to see what will come next! Will you join us with our journey?