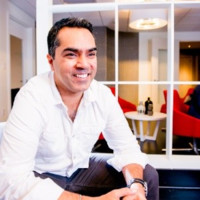 Vikas Bhatia
Founder, CEO
Vikas is an entrepreneurial cybersecurity leader who brings over 19 years dedicated to cybersecurity and data privacy risk management and compliance. He held leadership positions at Capgemini, Deloitte and Kalki and he has served 100+ enterprises of all sizes.
While delivering internal and 3rd party assessments Vikas identified, and was determined to solve, the legacy processes and technology inefficiencies that plagued enterprise procurement, risk management, compliance and internal audit organizations.
Vikas is an active Infragard member who advises the NY Metro Cyber Incident Response Cross Sector Counsel and National Cyber-healthcare working groups he is able to provide a highly unique perspective to both enterprises and startups alike.