We couldn't be more excited to announce that we've been nominated as a top 100 semifinalist for Startup of the Year, and we need your help to win it all! People's Choice voting opens this week, and we need your support to seal the deal.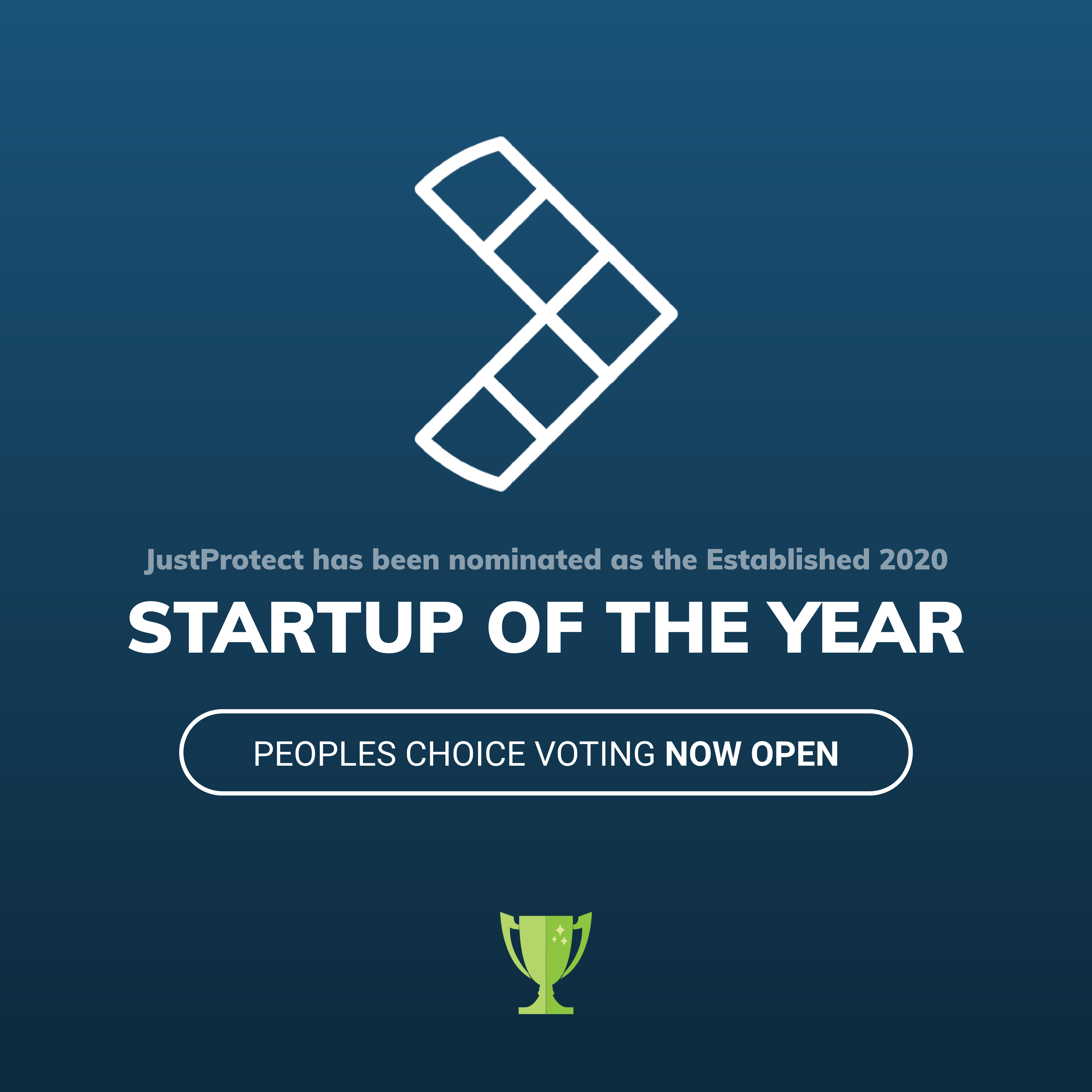 JustProtect has reached the semi-finals with 99 other companies in this year's Startup of the Year global competition. As reported per Startup of the year themselves:
"Startup of the Year® helps diverse, emerging startups, founding teams, and entrepreneurs push their company to the next level. We are a competition, a global community, and a resource....."

JustProtect now shares this opportunity with 99 other global companies as we strive to take our company to the next steps.
With the voting opening on October 19th, JustProtect not only hopes to secure the title of Startup of the Year but also reassure our clients and new partners as to why what we do is the best. Voting ends on October 25th. We hope to not only win but take our company to the next level with this opportunity as well.
"Being nominated for Startup of the Year has been phenomenal and completely unexpected, amid the pandemic nonetheless. While unexpected, I think it just goes to show that our hard work has steadily paid off, and this nomination is the fruits of our labor. I truly hope to push JustProtect to the next level with startup of the year!" said Vikas Bhatia, CEO and founder of JustProtect.
Jamie Aquila, co-founder and CTO of JustProtect, stated publicly to his LinkedIn followers that the People's Choice nomination "is, without question, just as much yours as it is ours." He continued to his followers that "it would mean the world to my team" if they helped cast a quick vote.
Start up of the year voting is completely free and we implore you to cast your vote and look into some of the other companies nominated as well. All that is required to vote is your email and name. We look forward to your support and look forward to taking JustProtect further than it's ever been before.
Follow the link below to cast your vote!