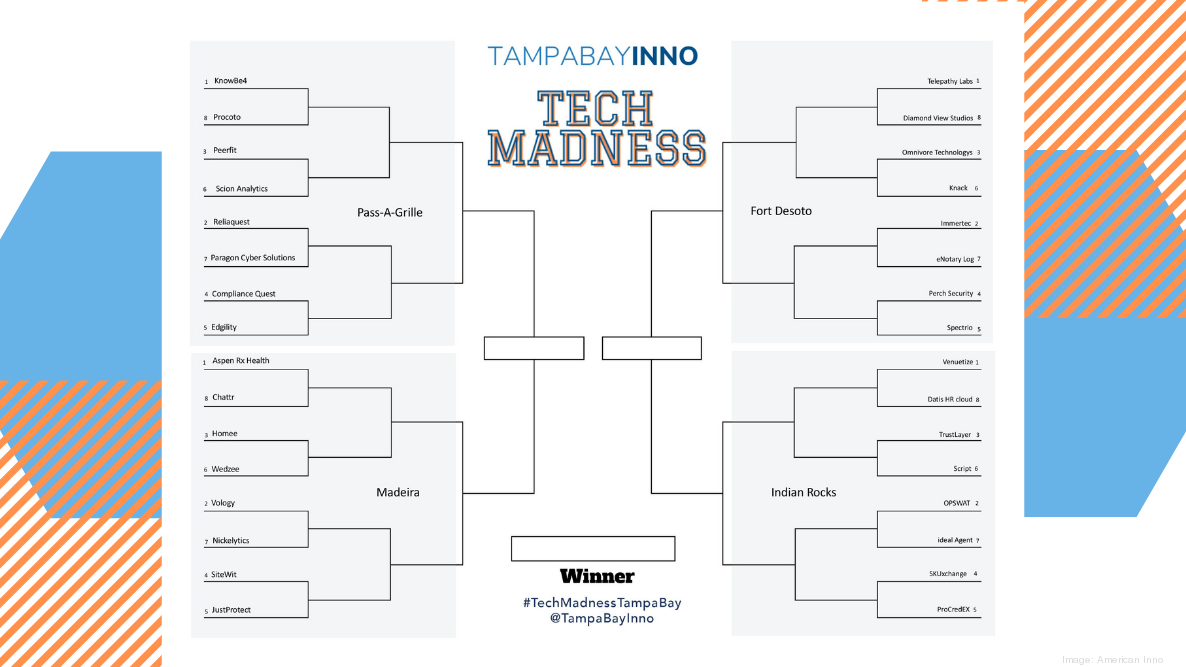 Get ready for tip-off: Tech Madness is back!
JustProtect, along with 31 other startups in the Tampa Bay area, is competing for Tampa Bay Inno's Tech Madness 2021 competition. The "friendly" competition, taking place through the month of March, pits the area's startups against each other against a unique theme: which startup would you invest in?
"We've got a line up of 32 tech-enabled companies for our bracket, which range from being brand new, completely bootstrapped startups to companies set to become institutional giants that have been building for years."
Being one of the younger startups in Tampa with the best roadmap in the GRC space, it's clear that JustProtect would be the best investment opportunity, but we want to hear that from you!
Check out the "friendly" bracket, and vote for your favorite third-party assessment platform here.