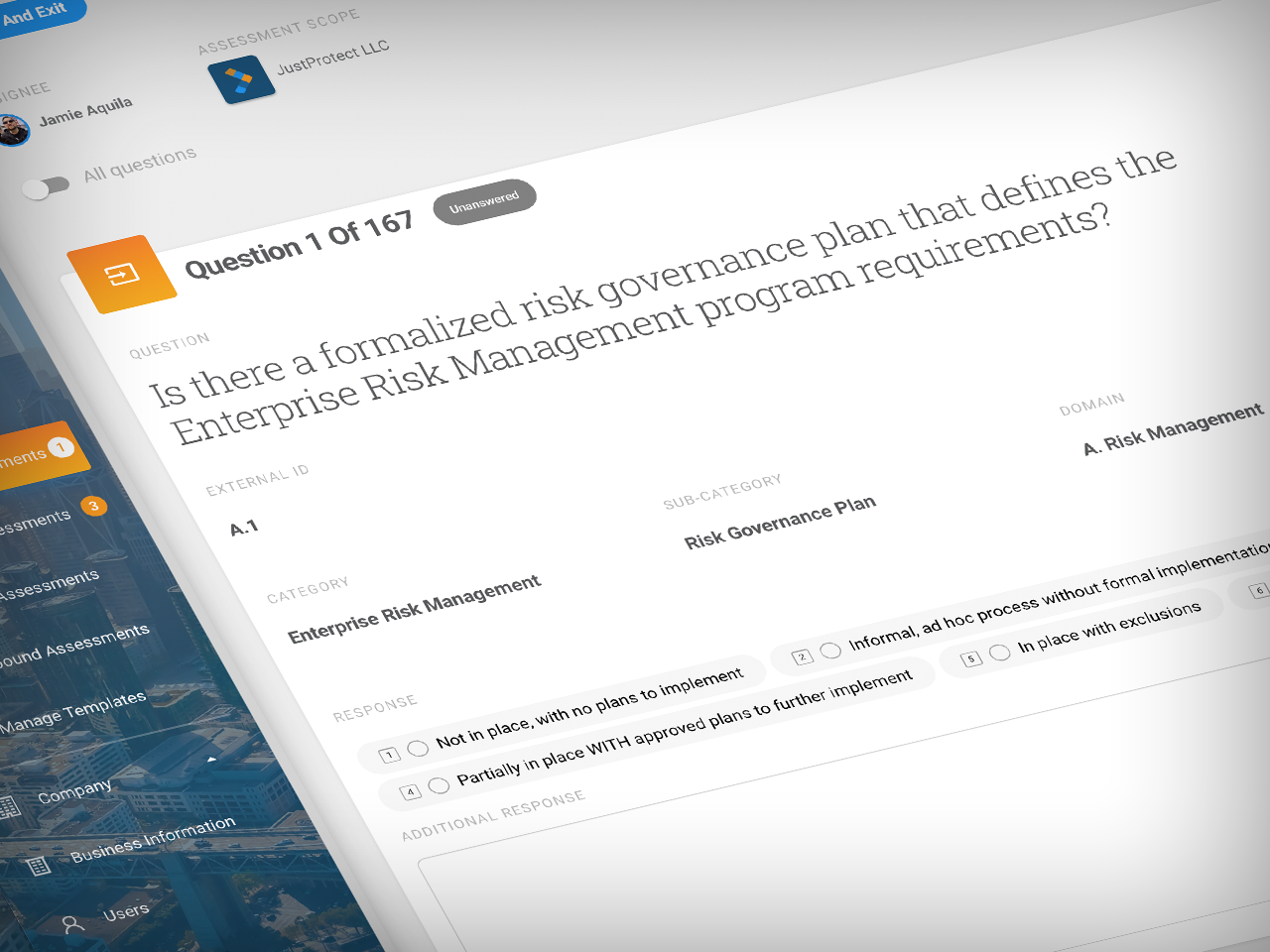 We're excited to announce the
Standardized Information Gathering (SIG) questionnaire
license
offering
in conjunction with the JustProtect platform.
If you are new to JustProtect, welcome! We are a regulation and content-agnostic cloud-based platform that centralizes, automates, and simplifies the assessment process for companies with or without a GRC. Whether it's third-party risk, procurement, internal audits, or compliance readiness, we can reduce time and the human cost of your assessment process.
The SIG questionnaire is now available as an add on offering for current customers or a licensed offering when you purchase access to the JustProtect platform.
We have designed our platform to make internal collaboration easy for those responding to the SIG. Users can add team members to the platform with a touch of a button, then directly assign questions or whole categories relative to the respondent's role or function.
While the responder is working through the questionnaire, they may attach documents, reassign questions, and communicate internally, directly through JustProtect.
If certain questions need to be sent to people outside your organization, you can add them through the platform, all while tracking every movement in the data gathering process. Once complete, they are able to review the assessment and send it back to the sender.
We will continue to update users on new features and additional options with the platform. We are always welcome to your feedback and are excited to help you complete your assessments.
If you would like access to the SIG, schedule a time to talk with us to get started! In the meantime we have a FAQ page to give you a few more details.