Comply with SCIDSA easily
Effective January 1, 2019. South Carolina became the first state in the nation to pass the Insurance Data Security Act which is modeled after the NAIC Insurance Data Security Model Law.
JustProtect's simple to use SCIDSA compliance package ensures all requirements are considered, manages all tasks and risks while providing executive reporting and transparency.
DEVELOP A COMPLIANT CYBERSECURITY PROGRAM
Document accountable personnel or 3rd parties
Centralize & maintain the entire program
Manage risk register, remediation tasks, & action plan
JustProtect streamlines the compliance processes by centralizing all requirements of the SCIDSA regulatory compliance process. By including all stakeholders, JustProtect provides a holistic view into the state and status of the organization's compliance posture.
CONDUCT INTERNAL RISK ASSESSMENT
Define roles

Conduct gap assessment

Manage remediation tasks & risks
SCIDSA requires input from members of the Board or Senior Executives, the business and IT to meet compliance. JustProtect provides automated workflows and a simple interface to ensure involvement at every level.
New York set the national precedent in 2016 by mandating cybersecurity regulations at the state level. The industry knew that other states would follow, we just didn't expect it to be South Carolina.
Vikas Bhatia CEO, JustProtect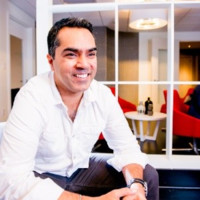 PERFORM DUE DILIGENCE ON 3RD PARTIES
Inventory 3rd parties
Perform Assessments
Manage 3rd party remediation tasks & risks
SCIDSA requires covered entities to perform due diligence on 3rd parties with access to. JustProtect can inventory, assess and manage 3rd party risks in a faction of the time taken by traditional methods.
MAINTAIN COMPLIANCE EVIDENCE
Accountability & reporting
Policies & Procedures
Assessment reports & follow on
Agents and insurers should absolutely be concerned about their customers' data. I believe they have for a long time but, of course, as the hackers and other organizations looking to get access to this data, it's becoming more and more important for them to put additional attention on security.
Tim Owen VP at Vertafore Inc